Dr. Sanjay Kumar has acquired a Healthcare facility with the name of Gastrocare at a prime location in Bhopal. It was a reputed advanced gastro care facility centre with state of art facility.

Gastrocare was started with the IPD setup in the first week of April 2014. There is no hospital in this region that provides all the advanced gastro facilities under one roof and patients have to travel to long distances to avail the patient care facilities.
All facilities under one roof at Gastroenterology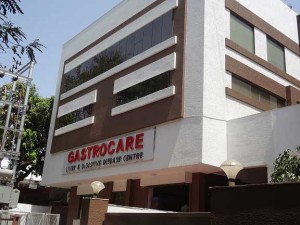 • Gastroenterology and Gastro surgery
• GI Physiology Lab (Manometry, pH metry, Breath Test Analyser)
• Liver Clinic (Fibroscan Echosens 502)
• Nephrology and Urosurgery
• Executive Health Checkups and Other Miscellaneous Facilities
• High-end Radiology, Pathology and Microbiology
• Ultra Sonography
• Doppler
• Automated Pathology Analyzers
• Automated Culture Systems
• Automated Cell Counter
• Advanced Histopathology and Cytology Lab
The hospital is planning to go for NABH / NABL Accreditation and it will be a state of the art facility.